Vacancy as advertised on the Church of Ireland Website
Incumbent – St John the Evangelist, Malone (Diocese of Connor)
Closing date: 13/03/2018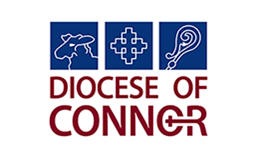 THE PARISH OF SAINT JOHN THE EVANGELIST, MALONE

Enquiries are invited from clergy in respect of the above incumbency which is about to become vacant.

This is a suburban parish set in the heart of South Belfast with potential for further growth.

We wish to appoint a rector who:

• will seek to deepen the spiritual life of all who worship while maintaining and developing our distinctive liturgical and musical tradition

• will offer pastoral care to all our parishioners, including those who have only tenuous links with Saint John's

• will commend the Christian faith to our young people, and will involve and encourage them fully in the worship and witness of the church

• will work within the Connor Diocesan vision strategy.

Further information, including a brief parish profile, is available on request from

Mrs Audra Irvine
Connor Diocesan Office, Church of Ireland House,
61–67 Donegall Street, Belfast, BT1 2QH.
Email: audrairvine@connordiocese.org

Enquiries should be received by Tuesday 13 March 2018.